Lick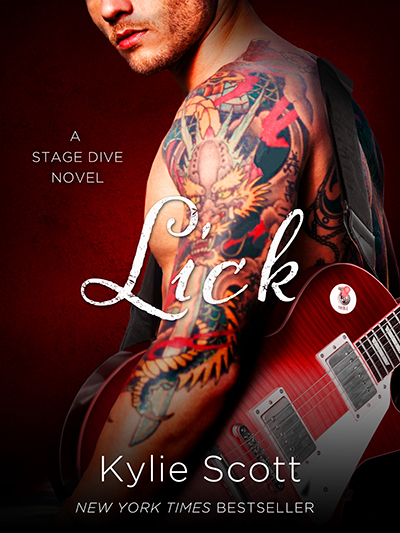 Waking up in Vegas was never meant to be like this.
Evelyn Thomas's plans for celebrating her twenty-first birthday in Las Vegas were big. Huge. But she sure as hell never meant to wake up on the bathroom floor with a hangover to rival the black plague, a very attractive half-naked tattooed man, and a diamond on her finger large enough to scare King Kong. Now if she could just remember how it all happened.
One thing is for certain, being married to rock and roll's favourite son is sure to be a wild ride.
Content warning: Addiction is touched on several times.
Where to Purchase:
Where to Pre-Order:
Purchase the Audiobook:
Purchase the eBook or Paperback:
"Both light-hearted and deeply passionate, this book was pure rocker perfection." ― Natasha is a Book Junkie

"Yep, this is one of those. My perfect book. Everything at just the right pace, the right time, the right intensity."  ― Maryse's Book Blog
"Lick … was an engrossing, sexy, and emotional read." ― Dear Author
"Lick is an addictive blend of heart-warming passion and light-hearted fun. It's a story you can lose yourself in. The perfect rock star romance!" ― Aestas Book Blog

"If you're looking for captivating romance stories with some comedy elements, you'll love the work of Kylie Scott." ― Epic Book Society