Lead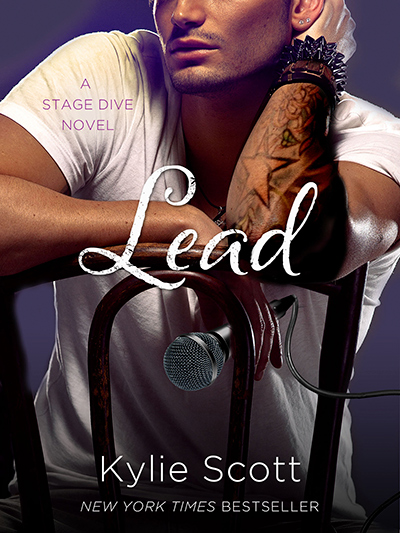 Stay up all night with the sexy rockers in Stage Dive, the epic rock star romance series from New York Times bestselling author Kylie Scott, author of Lick and Play.
Lena is the only thing holding Jimmy back from total annihilation. But who will save her from him?
Lena Morrissey has had some lousy jobs in her time, but none of them compare to being the personal assistant to one of the rock world's biggest – and most egotistical – stars. As the lead singer of Stage Dive, Jimmy is used to having whatever he wants, whenever he wants it. But after a PR disaster landed him in rehab, it's Lena's job to keep him on the straight and narrow.
Lena's not willing to take any crap from the sexy rocker and is determined to keep their relationship completely professional, despite their sizzling chemistry.
But in the end, Jimmy always gets his way…
Trigger warning: Addiction.
Where to Purchase:
Where to Pre-Order:
Purchase the Audiobook:
Purchase the eBook or Paperback:
"Stay up all night with the sexy rockers in Stage Dive, and find out why Kylie Scott has become one of Australia's bestselling authors." ― Queensland Times
"I can't express how much I love Lead and the entire Stage Dive series. Kylie Scott rocks!" ― Red's Hot Reads