It Seemed Like a Good Idea at the Time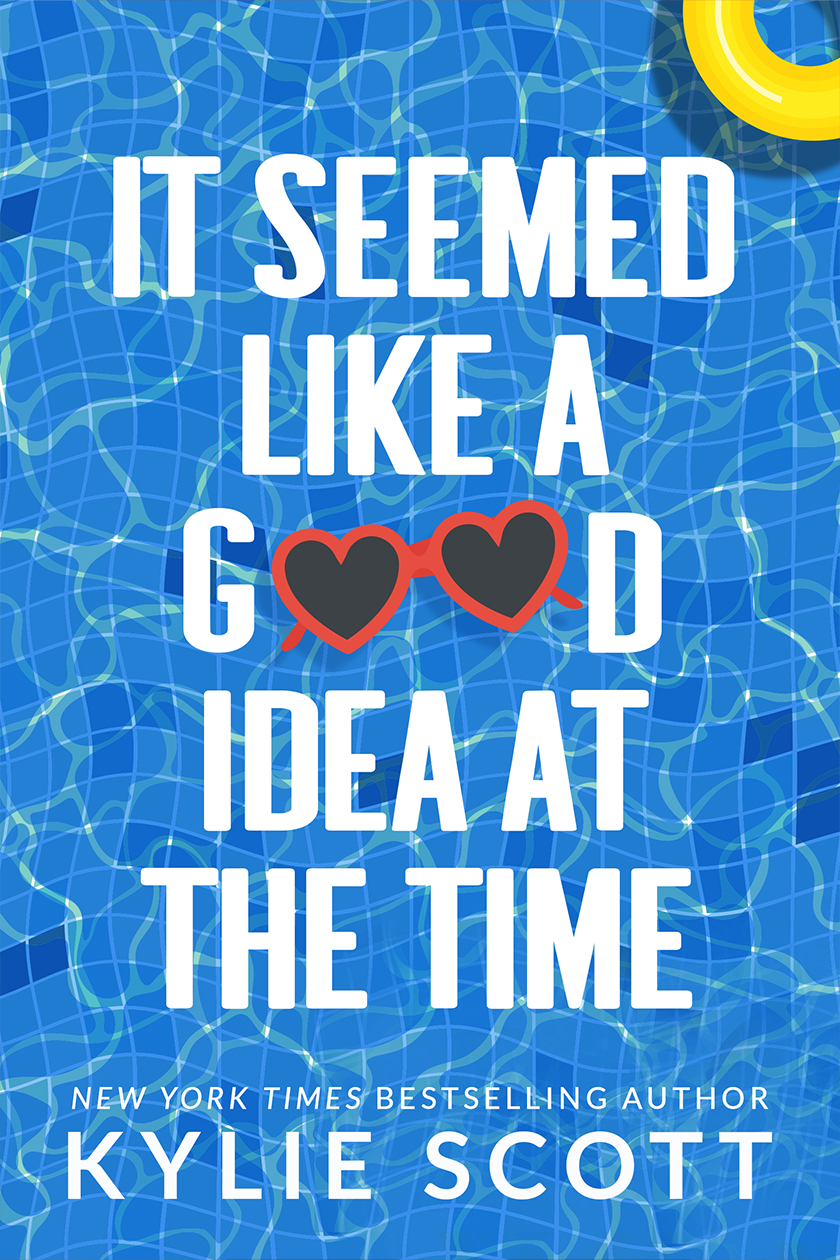 Tropes: Dad's Best Friend/Age Gap Romance
Returning home for her father's wedding was never going to be easy for Adele. If being sent away at eighteen hadn't been bad enough, the mess she left behind when she made a pass at her dad's business partner sure was.
Fifteen years older than her, Pete had been her crush for as long as she could remember. But she'd misread the situation—confusing friendliness for undying love. Awkward. Add her father to the misunderstanding, and Pete had been left with a broken nose and a business on the edge of ruin. The man had to be just as glad as everyone else when she left town.
Seven years on, things are different. Adele is no longer a kid, but a fully grown adult more than capable of getting through the wedding and being polite. But all it takes is seeing him again to bring back all those old feelings.
Sometimes first loves are the truest.
Where to Purchase:
Where to Pre-Order:
Purchase the Audiobook:
Purchase the eBook or Paperback:
"It Seemed Like a Good Idea at the Time is a sexy push-and-pull romance with an absorbing storyline infused with Kylie Scott's distinctive wit, singular charm and sublime emotional intensity." ― Happy Ever After USA Today
"What begins as an uncomfortable, awkward reunion quickly turns into a delicious, clandestine affair…" ― The Washington Post
"Kylie Scott took a forbidden romance trope, turned it on its ear, and made me fall in love with this couple right from the beginning." ― Harlequin Junkie (top pick)
"THIS BOOK. THIS BOOK. THIS BOOK. Oh my swoon, we loved this sexy, fun, sassy romance! It's forbidden and juicy and has the best banter. We laughed out loud, swooned for days, and savored the moments of angst that squeezed our hearts." ― Angie's Dreamy Reads
"Sexy as hell, heartfelt and funny. This book takes you on a beautiful journey." ― Tessa Bailey, New York Times Bestselling Author
"Utter perfection! Page by page, this book consumed me. Infused with Kylie Scott's unique style, she delivers a love story full of emotion, character and humor like no other. A must read!" ― Devney Perry, bestselling author of Tattered
"Narrator Andi Arndt delivers snark-filled energy to a romance set in Australia featuring a seasoned hero and a heroine who's willing to go after the man she's always loved." ― Audiofile