Lies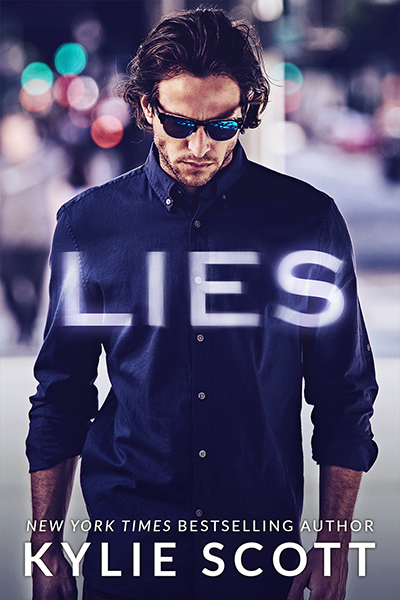 Tropes: Secret Agent/Curvy Heroine
Betty Dawsey knows that breaking things off with Thom Lange is for the best. He's nice, but boring, and their relationship has lost its spark. But steady and predictable Thom, suddenly doesn't seem so steady and predictable when their condo explodes and she's kidnapped by a couple of crazies claiming that Thom isn't who he says he is.
Thom is having a hellish week. Not only is he hunting a double agent, but his fiancé dumped him, and thanks to his undercover life, she's been kidnapped.
Turns out Thom is Operative Thom and he's got more than a few secrets to share with Betty if he's going to keep her alive. With both their lives on the line, their lackluster connection is suddenly replaced by an intense one. But in his line of work, feelings aren't wanted or desired. Because feelings can be a lethal distraction.
Trigger warning: Violence.
Where to Purchase:
Where to Pre-Order:
Purchase the Audiobook:
Purchase the eBook or Paperback:
"If you're in the mood for a fast paced, action-packed page-turner, look no further! Kylie Scott's most thrilling romance to date…" ― Natasha is a Book Junkie
"Forget about functioning as a responsible adult until you have finished the last chapter, you'll want to hide out and read what happens next with Betty and Thom…Lies gets 10 stars from me!" ― A Book Lover's Emporium Blog
"The characters, the emotions, the writing…everything was awesome! TRUST ME, IF MISSION IMPOSSIBLE AND YOUR FAV ROM COM HAD A BABY, LIES WOULD BE IT!" ― PP's Bookshelf
"This story is hilarious and thrilling, surprising and emotionally fulfilling." ― Hypable
"The 'Mr. and Mrs. Smith with a fat heroine learning to do wet work' that I didn't know I needed until Kylie wrote it." ― Andie J. Christopher, USA Today Bestselling Author
"This suspenseful romance had me swooning off the edge of my seat. A hot and hilarious take on the relationship-in-trouble trope, Lies is an extra-fun, super-sexy Mr and Mrs Smith romp with a relatable heroine and a fascinating hero." ― Talia Hibbert, USA Today and Wall Street Journal Bestselling Author