Flesh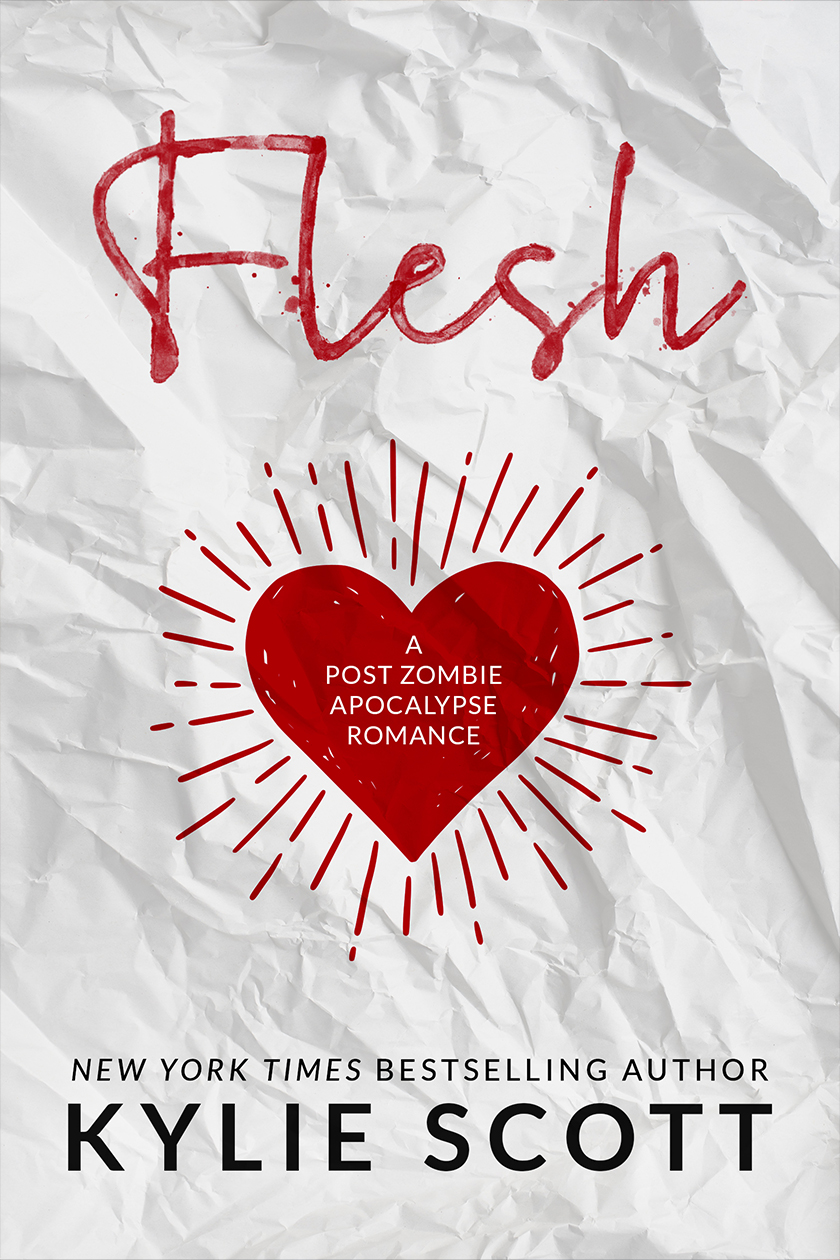 Tropes: MFM
Ali has been hiding in an attic since civilisation collapsed eight weeks ago.
When the plague hit, her neighbours turned into mindless, hungry, homicidal maniacs.
Daniel has been a loner his entire life. Then the world empties and he realises that being alone isn't all it's cracked up to be.
Finn is a former cop who is desperate for companionship, and willing to do anything it takes to protect the survivors around him.
When the three cross paths they band together; sparks fly, romance blooms in the wasteland and Ali, Daniel and Finn bend to their very human needs in the ruins of civilisation.
Lust, love and trust all come under fire in Flesh as the three battle to survive, hunted through the suburban wastelands.
Trigger warning: Violence.
Where to Purchase:
Where to Pre-Order:
Purchase the Audiobook:
Purchase the eBook or Paperback:
"Kylie Scott is an author who has an excellent "voice". Her prose is clean, witty, and grips you from page 1 and never lets go." – Jennifer from Goodreads
"I utterly enjoyed the struggles caused by the end of humanity, the dangers associated with bloodthirsty savages, and of course the steamy moments with two men desperate for the taste of their woman. This was the perfect book to cure my isolation blues…" – Isabella from Goodreads
"Flesh was fun and fairly fast paced, and sexy as hell!" – Nicole from Goodreads
"Flesh is a well-written, witty, action packed and highly erotic story of basic survival and raw gritty love." – Lise from Goodreads
"This is just plain fun, sexy times with zombies knocking at your door. And who wouldn't want two super sexy men killing a zombie or two for them?" – Al George from Goodreads