Dirty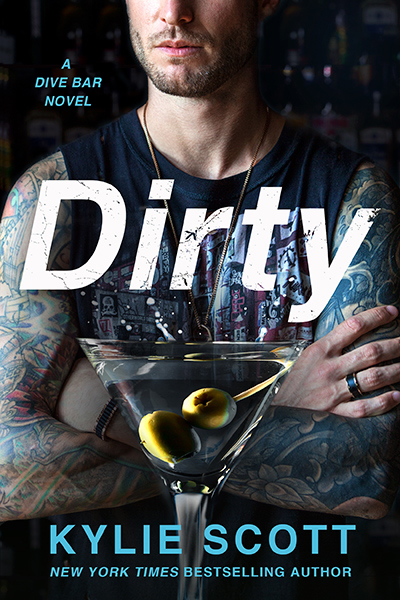 Love—on the rocks….
The last thing Vaughan Hewson expects to find when he returns to his childhood home is a broken hearted bride in his shower, let alone the drama and chaos that come with her.
Lydia Green doesn't know whether to scream or cry in a corner. Discovering the love of your life is having an affair on your wedding day is bad enough. Finding out it's with his best man is another thing all together.
Just when this runaway bride has nowhere left to turn, a handsome stranger offers her a broad, muscular shoulder to cry on. Vaughan is the exact opposite of the picture perfect, respected businessmen she's normally drawn to. This former musician-turned-bartender is rough around the edges and is facing his own crossroads. But Lydia's already tried Mr. Right and discovered he's all wrong–maybe it's time to give Mr. Right Now a chance.
After all, what's wrong with getting dirty?
Where to Purchase:
Where to Pre-Order:
Purchase the Audiobook:
Purchase the eBook or Paperback:
"Kylie Scott is an expert at making us giggle uncontrollably while our hearts are clenching with emotion." ― Natasha Is A Book Junkie

"Killer writing, laugh-out-loud humor and so heart-warming you will blush all over." ― Katy Evans, New York Times bestselling author
"DIRTY is Kylie Scott on top of her game."  ― K. Bromberg, New York Times bestselling author of The Driven Series
"Scott brings back the sizzling heat, uncontainable energy and outrageous humor that made her Stage Dive series so addicting with the first installment of its spinoff series, Dive Bar." ― RT Book Reviews
"There's a Lydia inside each and every female heart. Knowing. Confusion. Understanding. Above all, love. DIRTY is a remarkable book." ― Abbi Glines, New York Times bestselling author of The Vincent Boys Series