Pause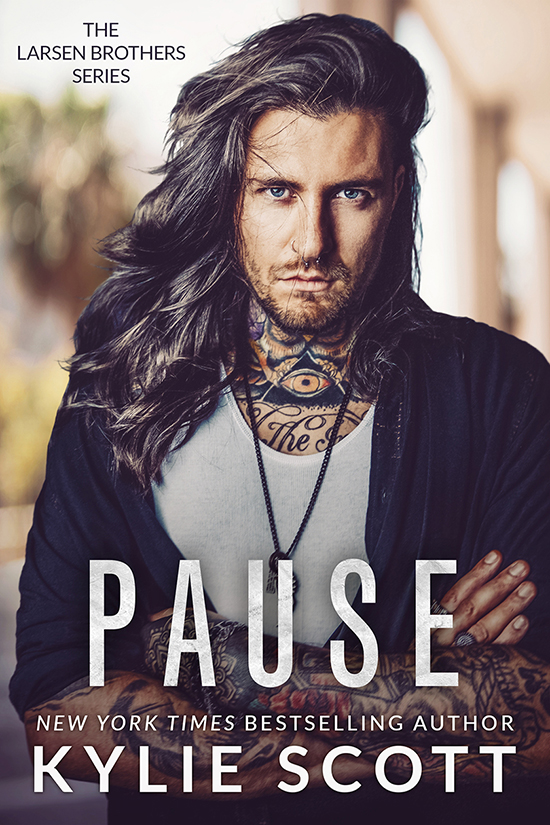 Tropes: Coma/Friends to Lovers/Tattoo Artist Hero
The Larsen Brothers Series Book Two. Audie Award finalist and Audiofile Earphones Award Winning!
When Anna wakes up from a coma after a car crash, she discovers life has gone on without her. Her husband has been unfaithful—with her best friend—and she's been long since replaced at work. While her old life is a distant memory, her new life feels like an empty shell. Then she meets the stranger who saved her life during the crash, and he changes everything.
Leif Larsen—tattooist, joker, and player—has his own scars thanks to the crash that put Anna in a coma. Helping her move on from her failed marriage, and create a new life, sounds like a perfect distraction. So when he needs a new roommate, he invites Anna to begin her new life with him.
Although their lives may have been put on pause, together they just might find a way to heal.
Where to Purchase:
Where to Pre-Order:
Purchase the Audiobook:
Purchase the eBook or Paperback:
"Kylie Scott never fails to woo my soft but sometimes stubborn heart." ― Hypable
"…an amazingly strong and powerful story…I love finding a book where a woman is on a mission to find herself…" ― Sara on Audible
"The story was compelling and the chemistry between Anna and Leif was electric." ― Sarah on Audible
"Anna and Leif's story was both tragic and heartfelt. Scott does an amazing job of writing characters that you can relate to and connect with." ― Jodi on Audible
"In Pause, Kylie Scott gives us a beautiful friends to lovers romance between Anna and Lief that transcends our usual expectation. This poignant story will have you invested from page one and have you rooting for this couple as they engage in a journey of acceptance and love." ― Author Kenya Goree-Bell