Dive Bar, The Complete Collection: Dirty, Twist, and Chaser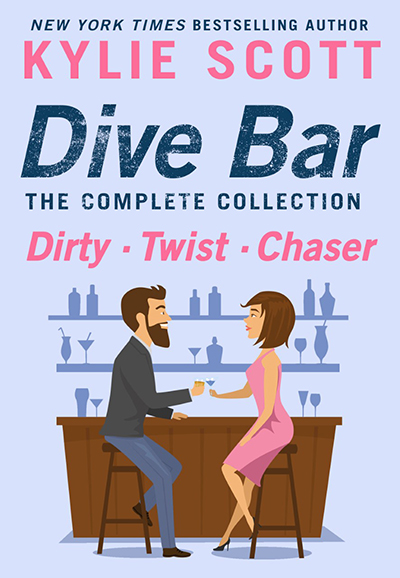 New York Times and USA Today bestselling author Kylie Scott has captured thousands of readers with her sexy Dive Bar series. Here together for the first time in a stellar boxed set at a discounted price are her beloved Dive Bar novels:
Dirty
The last thing Vaughan Hewson expects to find when he returns to his childhood home is a broken hearted bride in his shower, let alone the drama and chaos that come with her.
Twist
When his younger brother loses interest in online dating, hot bearded bartender Joe Collins only intends to log into his account and shut it down. Until he reads about her. Alex Parks is funny, fascinating, and pretty much everything he's been looking for in a woman—except that she lives across the country.
Chaser
Bartender and all round bad boy, Eric Collins, has come to a crossroads. It's time to take life seriously and maybe even attempt to settle down. If only the person he was hoping to settle down with didn't turn out to be pregnant.